Fashion Cloud is Europe's leading B2B platform for the fashion industry, connecting over 25,000 retailers and 50,000 POS with 700 brands. Your brand invites you to become part of the community now.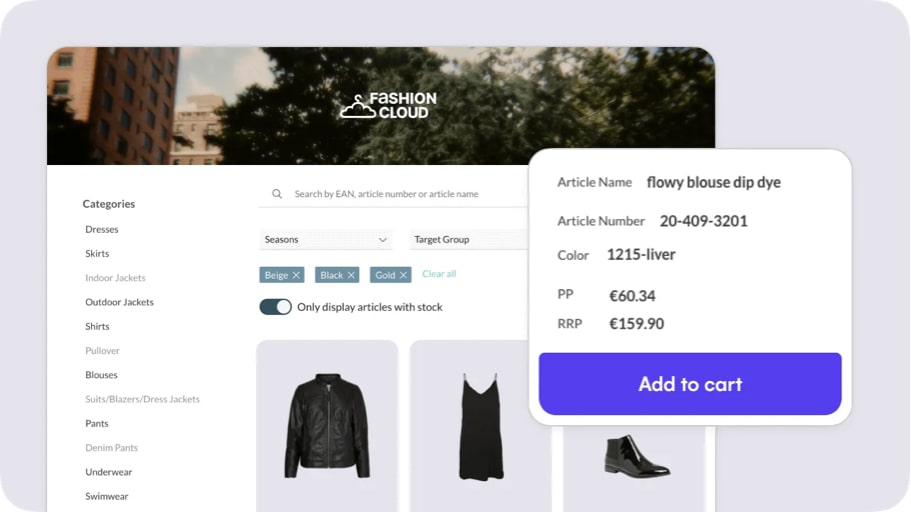 EFFICIENT PRE- AND REORDER PROCESSES
Seamless buying processes for buyers
01 Next-level order: With digital, efficient solutions and seamless processes, you strengthen the relationship with your wholesale partners.
02 Efficient processes: A cross-supplier platform for simple and fast reordering. No more individual phone calls or Excel sheets – everything in one place.
03 Online and offline: The right solution for all order processes – apps for the sales floor and the showroom as well as as well as intelligent order algorithms to improve your in-season management.
04 The only solution you need for your buying processes: Simplify your operations and leverage our digital expertise to take your order to the next level.
ACCESS UP-TO-DATE CONTENT
Strong content will make your communication shine.
01 The smart way of doing business: Use what is already there. – Brands provide up-to-date product data and high-quality marketing materials for download.
02 Sell online faster and better: Automatically integrate product data into your IT systems and show items up to 10 days earlier in your webshop.
03 Content is more than you think: Better content means inspired and satisfied consumers, more sales, fewer returns, and more transparency.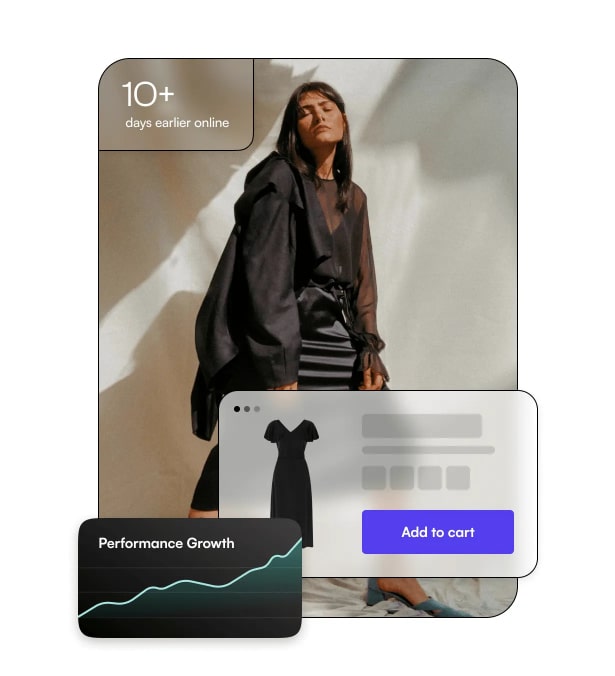 Become part of Europe's leading B2B platform in the fashion industry now and enjoy the many benefits at Fashion Cloud – all with just one login.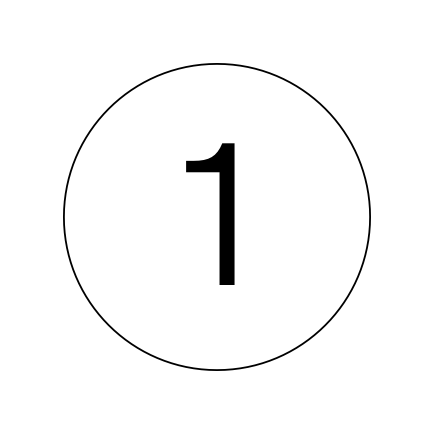 Register
Sign up for a Lite account for free via the button below.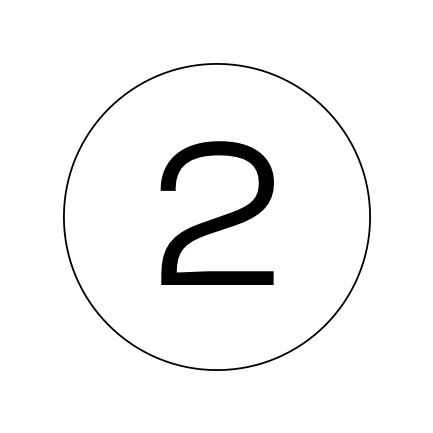 Confirmation
You will soon receive a verification email. Please confirm your registration and log in to the web platform.
Please note: This process may take up to 24 hours. The e-mail may end up in your spam folder.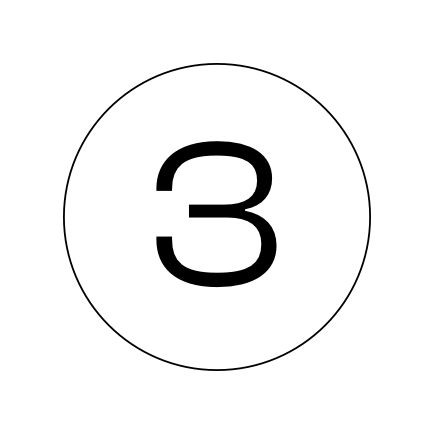 Connect with
Connect with on the web platform and start right away. The confirmation of the brand may take up to 2 days. We will notify you by e-mail as soon as you are connected.